Join us for our summer camps, running for four weeks in July and August. If you are unsure which camp is right for you call the studio for placement or ask Mr. Valeri and Ms. Tatiana which one you should take.
For ages 7 to 18.
Instructors & Classes
Valeri Tchekachev & Tatiana Techekacheva

Ballet Technique
Classical Variation
Character Dance

Lauren Jackson
My Le Daley

Pre-ballet Acro
Pre-ballet Stretch

Irodanka "Dani" Kovatchka
Dates & Times
Pre-ballet (Ages 3-6): July 10 to 14, 2017
Intermediate (Ages 7-10): July 17 to August 4

9:30am-2pm Mondays & Wednesdays
11am-3:30pm Tuesdays, Thursdays, & Fridays

Advanced Ballet (Ages 11-18): July 17 to August 4

1pm-6:30pm Mondays & Wednesdays
2:30pm-7:30pm Tuesdays & Fridays
2:30pm-8pm Thursdays
Schedule
Download our printable schedule (updated July 10th)
How to Register
Download our printable registration form, with terms and conditions.
Guest Instructors
Lauren Jackson is an accomplished dancer, choreographer and energetic teacher who has been training since the age of two. She received the majority of her training at various competitive and ballet-focused studios throughout Riverside and San Diego County. Her love for dance has led her to perform at various venues including World of Dance, The Rose Parade, Disneyland, and Carnival Cruise Lines. In addition to her 21 years of dancing, she has 9 years of teaching experience. Lauren's distinctive choreography has received numerous high point and top choreography awards at regional and national competitions. Her students have been recipients for many scholarship awards, cash prizes and have gone on to be represented by top agencies. Lauren recently graduated from the University of California, Irvine with a B.F.A. in Dance Performance and is proud and extremely excited to share her knowledge and love for dance, the arts, and life with her students!
My Le Daley started gymnastics training at age 7 and continued through age 15. During this time she trained as an individual rhythmic gymnast and attended national and international competitions. She also participated in a group rhythmic gymnastics team that competed at the national championship and won second place all around. Since 2013 she have been working as a rhythmic gymnastics coach at the Ecke Family YMCA in Encinitas. She is currently studying dance and sports medicine at Mira Costa College.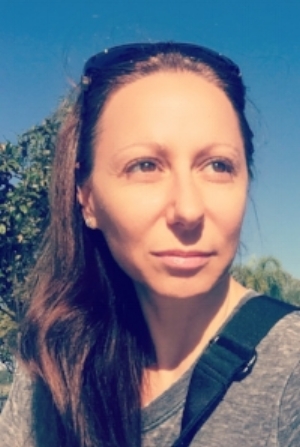 My name is Irodanka Kovatchka, I am the head coach of the Rhythmic Gymnastics department at the Ecke YMCA.

Before I became a rhythmic gymnastics coach I had a successful professional athletic career as a member of the Bulgarian national team. As a part of the Bulgarian national team I had earned two European championship gold medals, One world cup gold medal, and One world championship gold medal.
I have been coaching for the past 25 years in rhythmic gymnastics. I have coached in Spain, Bulgaria, and for the past 13 years in the U.S., at various different gyms.
During my time in the U.S.A I have worked with a lot of young athletes who became very successful pro-athletes, two of which are Monica and Jennifer Rockhman. They became apart of the U.S. national team and have competed in the World Cup Championships, Pan American Games, and competed in the 2016 Summer Olympic games representing the USA group national team. I have many generations of kids that have started from a young age under my training and have been participating at many invitational, state, and regional competitions. From the dedication of my athletes and myself, I had been awarded best coach of the year for Region 1 and was voted best coach overall for USAG at national championships.